TEENS EXPERIMENTING WITH NON-PROBLEMATIC USE THROUGH BELONGING ,
Phénix (Belgium)
by Caroline Grimard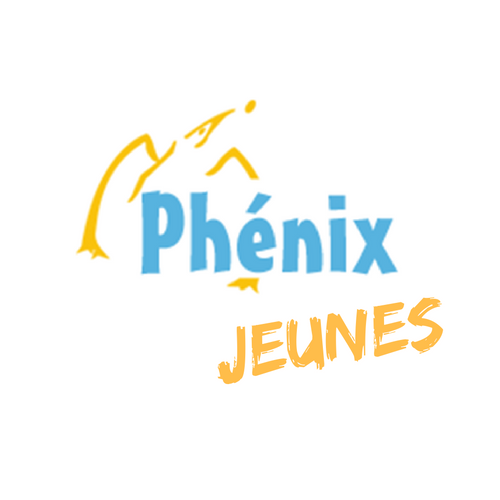 Mission of the ASBL Phénix in Namur, a service specialised in addiction: To aim for recovery by welcoming, listening, supporting but also confronting and empowering the addicted person, while accompanying him or her towards a drug-free life project.
Phénix services:  
Salamander Service  (street work)

MJA Service (Alternative Judicial Measures) 

Reception service

Day centre for functional rehabilitation

Socio-professional integration service  

Networking (WAB, Gepta, CNP Saint Martin, Trempoline, Rasanam, RSN, Kirikou Ecett…)

Family Service  

Phénix Youth Service 
PHENIX YOUTH 
In response to a growing demand, both from families and professionals, since January 2015 Phénix has been offering an outpatient programme aimed at young people aged 14 to 21 with behavioural and/or addiction problems linked to the use of products (cannabis, ecstasy, alcohol, etc.), as well as their parents/carers.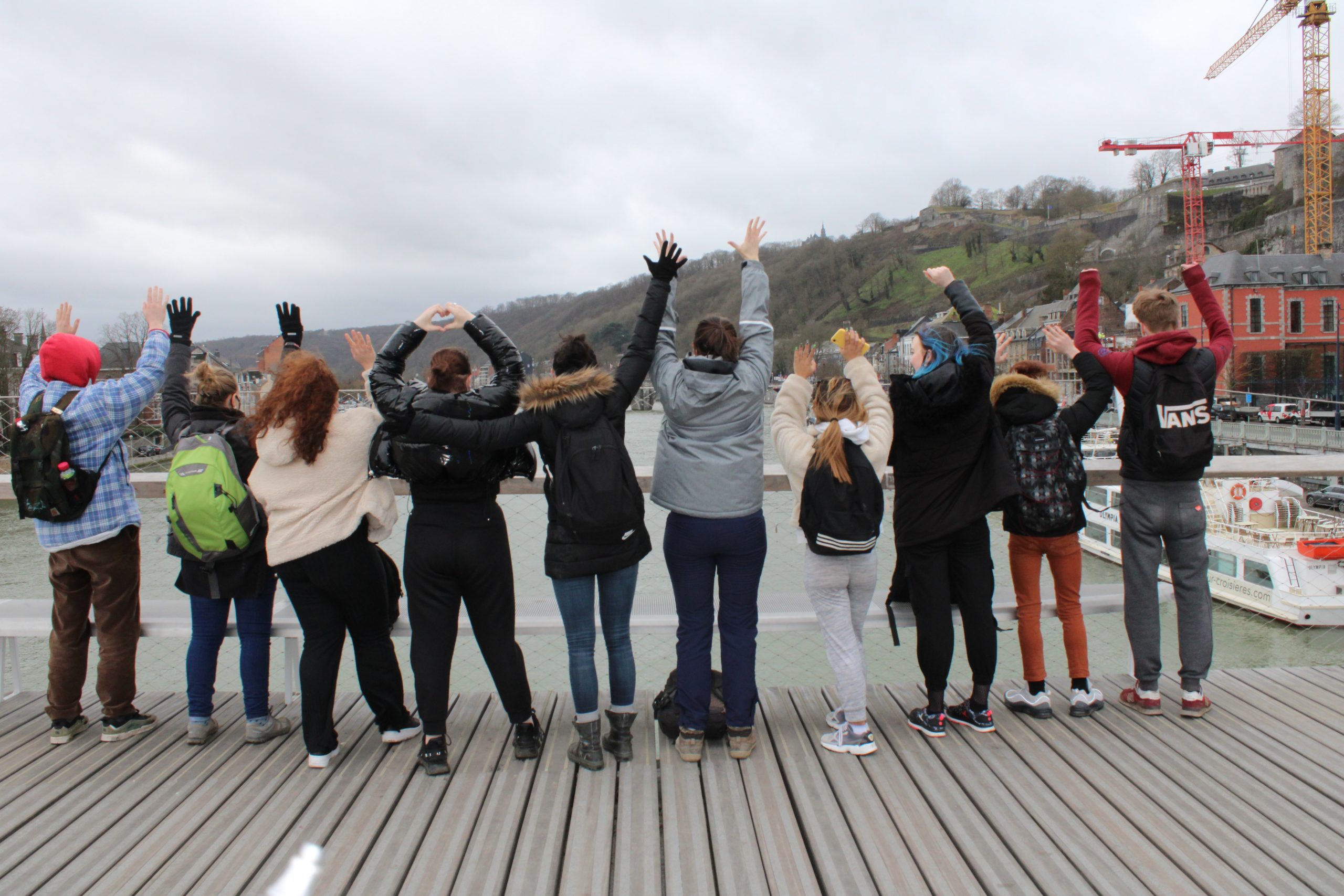 Progressive launch of the different tools of this new service: from February 2015 to September 2020
Multidimensional family therapy (MDFT)  
Interviews with the young person  

Interviews with the parents alone  

Interviews with the family  

Interviews with the extra-familial environment  
Psycho-educational programme (adapted to the young person)  
Interviews with the young person alone  

Limited number of sessions  

Specific work on consumption and certain themes  
Community approach  
Parents/relatives group 

Youth group 

Facilitation group 
THE COMBINATION OF TWO AXES  
Combining the MDFT with the community approach allows us :  
– A rapid response  
– Added value beyond the contribution of each tool 
– A more intensive work in the accompaniments, and this over a limited period 
– Strengthening the implementation of changes through commitments 
– Creation and strengthening of a sense of belonging 
– Broader questioning (reinforcement of one by the other, confrontation and support between peers…).
ORIGIN OF THE GROUPS 
 – The development of an adolescent's identity takes place through identification processes and the experimentation of different roles in relationships with their environment (family, friends…) 
– Teenager = phase of autonomy with the family 
Influence of the Phoenix day centre:
– Group = main tool of therapeutic communities, allows to re-interrogate attachment links, limits between oneself and the other – Work with families with the Solidarity Group offered to parents/relatives of drug addicts  
– ECETT trip to Projecto Joven in Seville 
– ECETT trip to Portage in Canada  
EVOLUTION OF OUR GROUPS  
→ Parents' group on the 2nd and 4th Monday of each month from 6pm to 7.45pm 
→ Parents' group and youth group on the 2nd and 4th Monday of each month from 18:00 to 19:45 
→ Youth group, every Monday for about 10 weeks from 18.00 to 19.45 
→ Parents' group, about 6 Mondays over the 10 weeks from 18.00 to 19.45 
→ Module of 10 groups every week from 6pm to 7.45pm for Youth and Parents . One module per school term  
To mobilise the whole family in the process of change, we organise these groups at the same time. This allows for discussions after the groups between young people and parents.  
STRUCTURE DU MODULE 
Information session on the module  

Peer Groups  

Theme evening  

Multi-family sessions  
"You are the only one who can do it, but you cannot do it alone"
YOUTH GROUP 
– To enable young people to support and challenge each other. We are convinced of the influence of peer-to-peer communication 
– To strengthen the investment in therapy and change 
– To develop protective factors so that young people do not need to turn to substance use 
– Listening to and expressing emotions 
– Better communication with family 
– The relationship with friends  
– Learning to say no  
– … 
PARENTS GROUP 
– To allow parents/relatives to have a space to talk about what they are experiencing or have experienced, as well as their difficulties and solutions, with other people in a similar situation  
– To allow parents to reflect on their parenting practices 
– To enable parents to regain hope  
– To enable parents to reconnect with what connects them to their child  
– … 
THEME EVENING  
– To provide general information on specific themes by inviting specialists from different fields (child psychiatrist, general practitioner, expert in experience…)  
– To reflect together on a theme and bring about a debate with the psycho-educational team and/or external speakers  
MULTIFAMILY  
– To bring together all the parents and young people who are involved in their respective groups 
– To encourage exchanges between parents and young people from different families 
– To enable parents and young people to work together to bring about a change in the relationship 
– To take stock of the work done in each group 
– … 
SOME TOOLS
THE DAY'S WEATHER  (frame)
Sunny / Cloudy / Rain / Storm
Write your first name on the image that corresponds
WHAT I IMAGINE… One of the first steps in the parents' groups is to reduce the anxiety and worry fed by the imagination  
What I imagine could happen  ….
… What can happen  ….
…….. What actually happens  ….
WHAT I SEE…
I see a dot in a square and stop paying attention to everything else.
PARENTING PRACTICES  
Love and Connection  

Supervise and Observe  

Guiding and Limiting  

Modeling  

Advising Providing and Recommending  
THE MIXER TABLE
Love 

Communication  

Limits 

Autonomy 

Trust  
Place each cursor at the right level.
THE PSYCHODRAMA 
Led by our child psychiatrist Dr François-Xavier Polis 

A therapy through playing: acting, representing fragments of one's history in a scenic way, "putting one's life on stage", doubling the word of the other…
THANK YOU FOR YOUR ATTENTION!  
« Don't tell me what to do, tell me what you did » 
« I say no to you because I love you »
RECEPTION PRACTICES OF Unaccompanied Foreign Minors IN EMILIA ROMAGNA
Gruppo CEIS – Modena – Italy 28.05.2021
Annalisa Pezzini & Claudio Falavigna

 

What does the Ceis Group do in the field of minors?  
Ceis is an articulated system of educational services for children and adolescents and works for the prevention and recovery of physical, psychological and social distress of children and adolescents. The result is a set of educational and social opportunities that promote, in collaboration with families and other socio-educational bodies in the region, the harmonious psycho-physical and social development and the full blossoming of the children's personality.  
The practices of reception of an Unaccompanied Forein Minor (UFM):
Types of service for minors  
residential and semi-residential educational communities  

communities for autonomy  

rapid reception community  

community for pregnant women and mothers with children 

family community  
The aim is to promote prevention and rehabilitation policies in cases of physical, psychological and social distress, in communication with other health and educational institutions in the area. The network, formed by the different structures of the group, constitutes an ideal educational pathway that offers a system of reception, protection and integration that accompanies the minor from birth to majority until the complete achievement of autonomy. The rights of children and adolescents are assumed by the Ceis group as a political and cultural reference and as a basic criterion to guide their choices. The day-to-day commitment therefore also aims to support parenting skills, providing families with tools to cope with phases of change, as well as with moments of crisis.
The group's approach is one of prevention, seeking to provide qualified and flexible responses to children and young people whose families cannot guarantee harmonious growth. The development of these services for minors is growing and consolidating year by year, paying particular attention to age changes, development, risk and protection factors in the world of childhood and adolescence and the cultural differences of the minors in care.
The "voluntary guardian" 
When the UFM arrives in Italy, being a minor and without parents, he/she is placed under the formal protection of the municipality, which in turn places him/her in an educational or autonomy structure where the minor is followed by a team of educators (but usually also has a reference educator). The link between the Municipality, the Community, the minor and possibly a voluntary guardian is held by the social worker who is at the Municipality. The voluntary tutor is a person outside both the CEIS and the Municipality, he/she is a "normal" citizen who, after having followed a specific course, can take charge of the UFM in the sense of accompanying the growth as an additional reference point in the territory.
Law 47/2017 was introduced on the basis of previous good practices widespread in some parts of the national territory; it invites private citizens to fulfil the role of voluntary guardian in a more direct and effective way (also thanks to the maximum number of minors that a voluntary guardian can follow: three young people). The voluntary guardian is in fact called upon to be the new point of reference for unaccompanied foreign minors, facilitating their growth in the host society and monitoring the protection of their rights.
Extract from the good practice written by Yves Delbar following his Ecett internship at GruppoCeis in Modena "The fluidity of the Ceis network in Emilia-Romagna and the reception practices of mena in institutions" (good practice available on the Ecett e-learning platform)
By helping people to overcome clichés about foreigners, the centre emphasises differences from a constructive and positive point of view and proposes ways of integration. The CEIS commitment is to support these migrants who have suffered hardship and deprivation by building a pathway to citizenship with them (learning the Italian language, schooling, training, other learning…). The different structures of the CEIS group offer an educational programme that provides a system of protection and integration up to the age of 18 for UFMs. We met the following services: "Argonaute", " istituto Pio Paride Colfi", "Villagio del Fanciullo". For example, the "Argonaute" reception centre receives unaccompanied minors aged between 16 and 18. The person in charge, Achile, says that the difficulty, the frustration in his work with unaccompanied minors who are not asylum seekers, is that everything stops when they turn 18. From that moment on, the young person is sometimes reunited with a family member in Italy, if he or she is lucky enough to have one, which is often the case, we were told.