by Theano Chatzoudi, ARGO (Alternative Therapeutic Program of Addicted Individuals), Psychiatric Hospital of Thessaloniki (Greece)
In this group, that happens once a week for 10 participants, percussions are used as a means for creative expression and communication. The resulted music making derives from improvisational and structured rhythmic activities that do not require technical skills.
Basic information about "ARGO"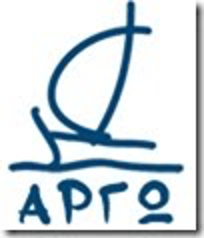 Pertains to the National Health System and especially to the Psychiatric Hospital of Thessaloniki

It deals with any kind of dependency from illegal drug (heroin, cocaine, cannabis, stimulants etc.)

Offers its services to adult individuals

Drug free, non residential program

Services are provided free of charge

Services are provided without any kind of discrimination, regardless of race, beliefs, creed, sex, nationality, sexual preferences, physical disabilities, political tendencies, criminal record of financial status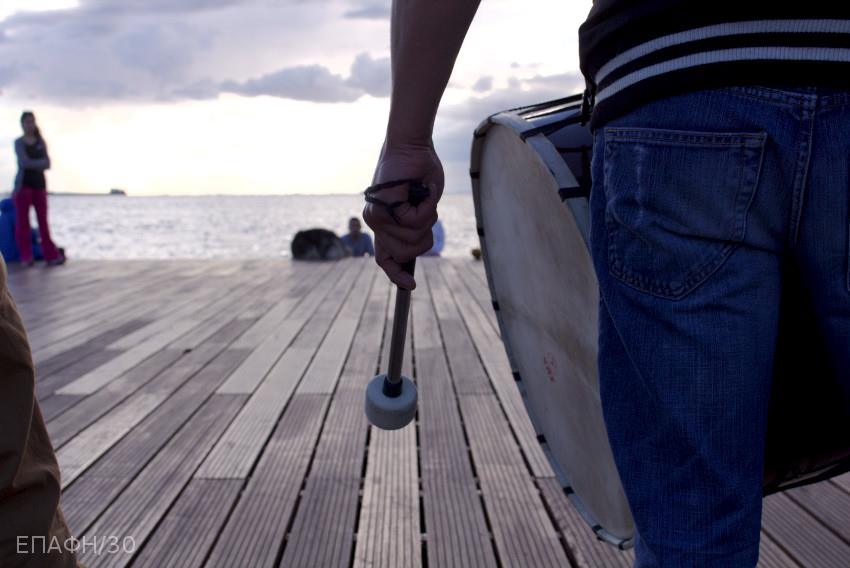 What are percussions used for
as a means for creative expression and communication

to develop a sense of belonging to a team and creating the prerequisites for connecting with self and others

to develop the ability for verbal and non-verbal communication

to realize the way to communicate with others, set common goals and cooperate for succeeding them

they are not required technical skills as they mainly aim at producing therapeutic outcomes.
Structure 
Members are invited to express how they feel 

Warm-up activities: 

Rhythmic games, Body activation, Focusing in "here and now"

Action: Sit in a circle and choose one percussion instrument

 – Improvisational activities: Imagination, freedom, expression of emotions

 – Structured activities: cooperation, responsibility, creativity

Feedback: We discuss the process of the session 
Improvisation activities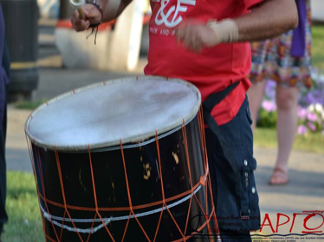 We suggest starting with eyes closed and silence. For example: 
"talk" in a rhythmic way: everyone is free to speak their rhythmical spirit, and nobody takes charge, leads, or teaches the group

"Sound journey": we choose and take next to us whatever instruments we need. we take 10 breaths. and whoever wants to produce sounds either with the body or with an instrument starts.

"The storm": we create the movement to the peak and the relaxation of a storm producing sounds of wind, rain, lightning.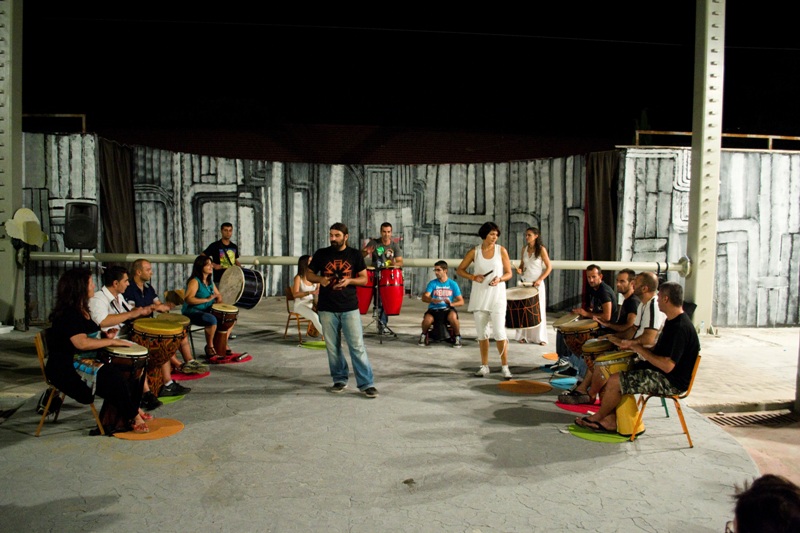 Structured activities with rhythmic patterns
Demands cooperation

Everyone can propose a rhythm music theme

All together we decide which one we will play

Everyone has his own role and plays according to his/her ability

All together (not only the facilitators) we "build" it

We practice in order to synchronize as a team

Our final goal is the performance in front of an audience

This is a very creational procedure in which all members of the group are involved.
Evaluation after the performance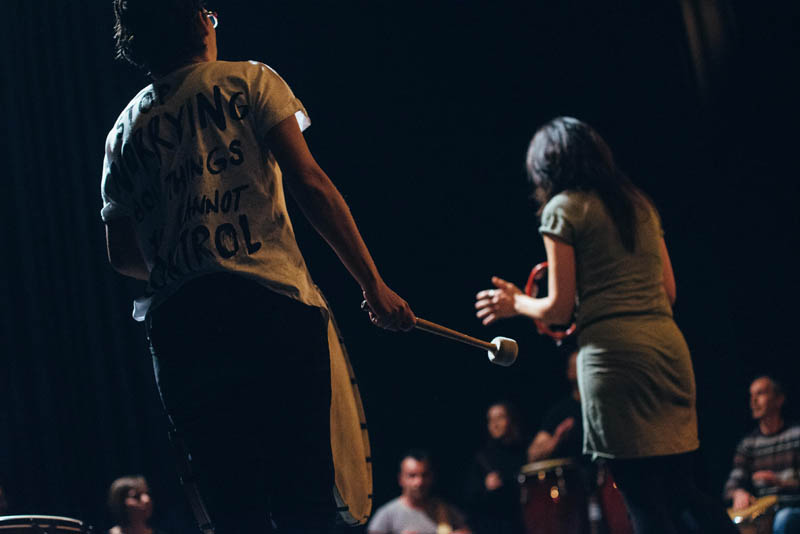 We ask the group members:  
How they felt  

If they identify new personal characteristics  

How they communicated with the others  

How they cooperated with the others  

Were there any difficulties

Did they manage to overcome them

How/if get over the fear of exposing themselves (or not) in front of the audience 

Questionnaires, open questions and discussion.
Facilitators role
Encourage the members to take decisions in all steps

Strengthening motivation for creative expression

Participate within the group

Observation of the whole procedure

"Listen" to the interests and needs of the members

"Noticing the group" dynamics

"Noticing" the members sentimental involvement

Guidelines are given in a simple manner just to feel the member can manage it.
Some phrases from the evaluation process: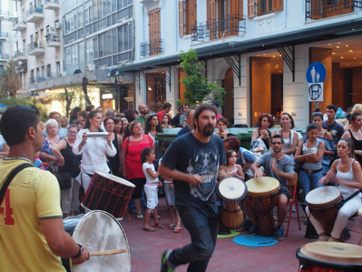 "I could never believe I could make it!"

 "I liked our working together so much!"

 "I could not believe I could present in front of an audience!" 

"I felt that since I was able to do this, I could also manage other things in my life!" 

"I discovered one more thing that makes me feel nice!"

 "Although I believe we could have done better, I had a great time!"

 "I would very much like to do it again!" 

"I could express things for myself without realizing it"
The Ecett Academy can help you to get in touch with the author of the GP, write to contact@ecett.eu.