Academy services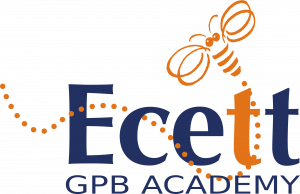 Training opportunities & webinars offered for free by Ecett Academy
Ecett-Networks started to offer a selection of webinars held by professionals reporting good practices observed during their Ecett traineeships or developed within their institutions.
Furthermore some partners of Ecett Networks are members of projects funded within European initiatives like Erasmus+ and they offer the training developed within their activities to the public of Ecett-Academy.
These opportunities are normally offered free of charge.
Training opportunities developed by Ecett Academy
Normally based on common training needs and on specific surveys on training needs, the training design team of Ecett can provide online or in-person courses. Please follow our website to be informed about them.
Catalog of courses
Organizations and professionals may chose a course or a training activity from our catalog and request its realization or the adaptation to specific needs. it is also possible to ask Ecett to find other participants and trainees to allow the realization of the course by dividing the expenses. Most of our courses are adaptable and configurable according to the customer's requests
Design on customer request
We may accompany organizations and networks in complete processes of identification of needs, definition of goals, design of activities, design and implementation of tools and methods, identification of the teaching staff, evaluation of the whole project.
Training opportunities

Follow us on Internet, facebook and contact us to know what is availble for you and for your institution.

Our training offer

Participate to our surveys and express your needs, suggest topics and inform your colleagues. Stay in touch to see what we are offering

Catalog of courses

See what our teaching staff has prepared for you or chose teachers and ask a project based on their expertise.

Design on customer request

Contact us and give your ideas or ask our support to better understand your staff needs on training
If you think we can offer training opportunities to you or your organization please contact us through this form. Together we'll find the best solution